&nbsp
#EverydayPeople – It's ok to choose your own happiness over others
My life happily moves to the tune of faith, dancing to the rhythm of divine timing.
This, I have come to believe, is how our lives are meant to evolve – all in 'divine' time. We go through our struggles thinking it's all going to end. But then time passes by, wounds heal, life spaces change and we keep trudging along.
The series #everydaypeople is about understanding that "life happens" to everyone. We all need a little dose of inspiration, a tiny sense of "there are others going through something similar" and, some #protips and #lifehacks to help us through.
In the first post of this series we speak to Shirin Mehrotra, a 35 year old food and travel writer, who talks about the mindset that helped overcome one of the biggest challenges of her life.
1. Describe a challenging incident of your life; something that changed you or your life.
Two years ago I was stuck in a loveless, ambition less marriage full of emotional and financial abuse. I wasn't happy with the man I chose to marry 7 years ago but something stopped me from breaking that toxic relationship. I was burdened with the idea of guilt, guilt for choosing myself over a person who was self-consumed and thrived on negativity. My ex-husband had mental health issues which he didn't want to address which was taking a toll on my mental health. But the idea of leaving him at that time seemed so selfish to me. I was almost going to accept that life as my fate when the shift happened. It felt like a light bulb going on in my head. It took me just a day to decide that I wanted out. I moved out and was legally divorced within a year. I turned my life around, focused on my life and started traveling, something I always wanted to do. It's been two years since the day I made that decision and while challenges keep popping up every now and then, I know that I have overcome the toughest one and it's just a smooth sail from here.
2. Looking back what was the mindset that helped you push through this or overcome
this challenge?
The only mindset that I had to change was that it's ok to choose my own happiness over others, that I wasn't responsible for someone else's drama even if the person was someone I was married to. Once I stopped feeling guilty about it, it was easy to step out from the misery and step into a life that I always wanted to live.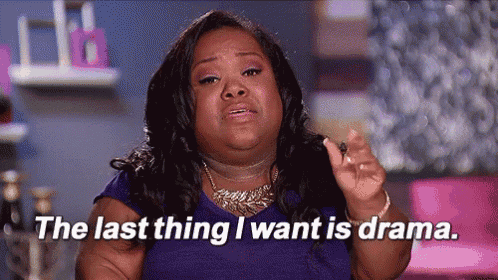 3. One life tip for others; a way of thinking, a perspective or an action that helps you pull through the ups and downs of life.
There will always be people around you who'll want to pull you in their drama. At times your own mind will pull you into its drama and try to tell you that it's your comfort zone. And while it's easy to blame people around you for things going wrong in your own life, it's important to be conscious of how you react to all of it. Breaking unhealthy habits is difficult, but you can build a new healthy one to overcome it.
Do drop by next week for a new dose of #everydaypeople