&nbsp
#EverydayPeople – Don't be too hard on yourself
In this week's post in the #everydaypeople series we speak to a 30 something journalist (who wishes to stay anonymous) who shares a tip from her everyday life.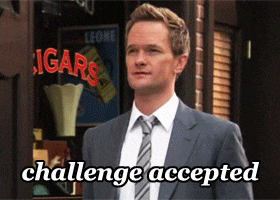 1. Describe a challenging incident of your life; something that changed you or your life.
Not all challenges have to give you heart attacks or sweaty palms. Some are just creative explorations that you didn't know you had the capacity for. I took a photograph of a colourful Mumbai Taxi ceiling sometime in April and was struck by how little documentation there was about the kitschy patterns. I set myself the challenge to shoot a new taxi ceiling design every day all through May.
Long story short, it's now mid-October, I'm still sitting in cabs and looking up and I've captured 200 designs, creating a unique gallery of everyday Indian art. It's got me new friends on Instagram. It's got me featured in top news outlets. And I'll soon be showing at the Kala Ghoda festival – and I'm not even an artist. I didn't think I'd be dedicated enough to do it!
2. Looking back what was the mindset that helped you push through this or overcome this challenge?
​For me the challenge was to take a taxi every day (pretty easy) and look for a new ceiling to shoot (not so easy). I was determined not to turn away a ride just because the ceiling didn't suit me, so life was a bit difficult. I stuck to it, looking at cabs every day, making more plans outside of my comfort zone so I could take taxis, and assiduously documenting everything in a standardised frame. Sometimes you don't need bravery; you don't need guts to overcome a challenge. You just need to keep at it little by little every single day and not despair.
3. One life tip for others; a way of thinking, a perspective or an action that helps you
pull through the ups and downs of life.
​I think many of us are hardest on ourselves. We don't forgive ourselves easily. We are our own worst critics. My life tip would only be to take yourself less seriously. No one's examining your life as closely as your own. No one needs to. So give yourself a break from it every now and then so you can re-examine yourself better.
My life happily moves to the tune of faith, dancing to the rhythm of divine timing.
This, I have come to believe, is how our lives are meant to evolve – all in 'divine' time. We go through our struggles thinking it's all going to end. But then time passes by, wounds heal, life spaces change and we keep trudging along.
The series #everydaypeople is about understanding that "life happens" to everyone. We all need a little dose of inspiration, a tiny sense of "there are others going through something similar" and, some #protips and #lifehacks to help us through.
Do drop by next week for a new dose of #everydaypeople